Provide relevant search result from the first letter customer types in
The default search function in a shopify store provides limited capabilities on product discovery.l It uses a simple rigid algorithm that looks for the exact match of the words and phrases a user types in the search bar to the store's content. When there is no match, the user will receive the phrase "Your search did not yield any results". This may discourage the customer from buying in your store.
The default search algorithm doesn't take into account typos, misspelling, synonyms, extra spaces or dashes, etc. This can limit product discoverability and ultimately it decreases your sales.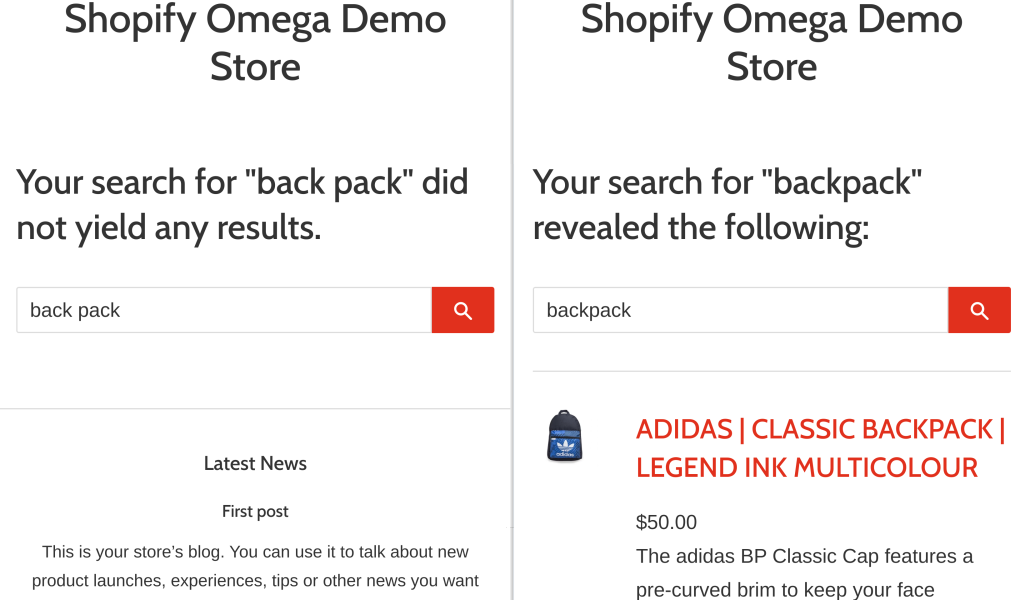 Revolutionize the browsing experience in your shop for your customers and make all your products easily discoverable with minimal effort. With Instant Search plugin for your shopify store, shoppers will be able to find what they need faster, thus increasing your sales.
This search extension for any shopify online store is a powerful and fully featured tool that makes the search function much more flexible and useful. It provides several key features to help customers find the product they need across all the content your store has to offer, including product pages, item collections, and blog articles.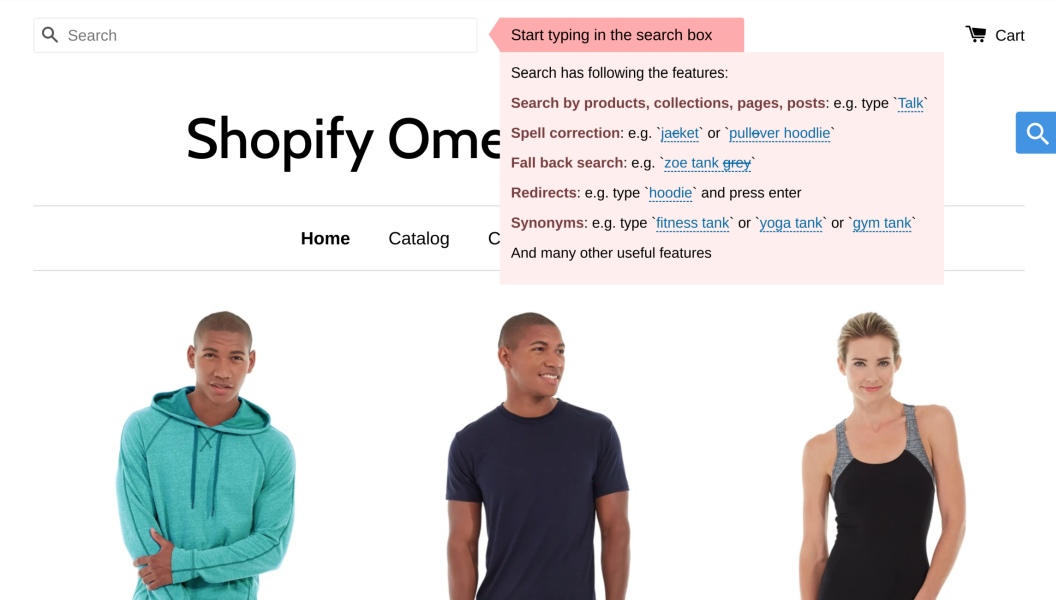 Let your customers get more appropriate search result with such features as spell correction, fall back search, redirects and synonyms. With these options, a visitor will get relevant search results even while they are still typing a search query.
Default shopify search requires that the customer knows exactly what product they need. Yet the customer may not know exactly what they want and where to find it in your store - that's why they're using the search function, after all. Make your shop's search smarter and allow your customer to be gently lead to the product they want to purchase.
The Instant Search shopify app will bring search results from the first symbol customer types in the search bar. Bringing such powerful search capabilities into your store can dramatically increase sales.