Let's take a closer look at every available Shopify inventory report one by one.
Percent Of Inventory Sold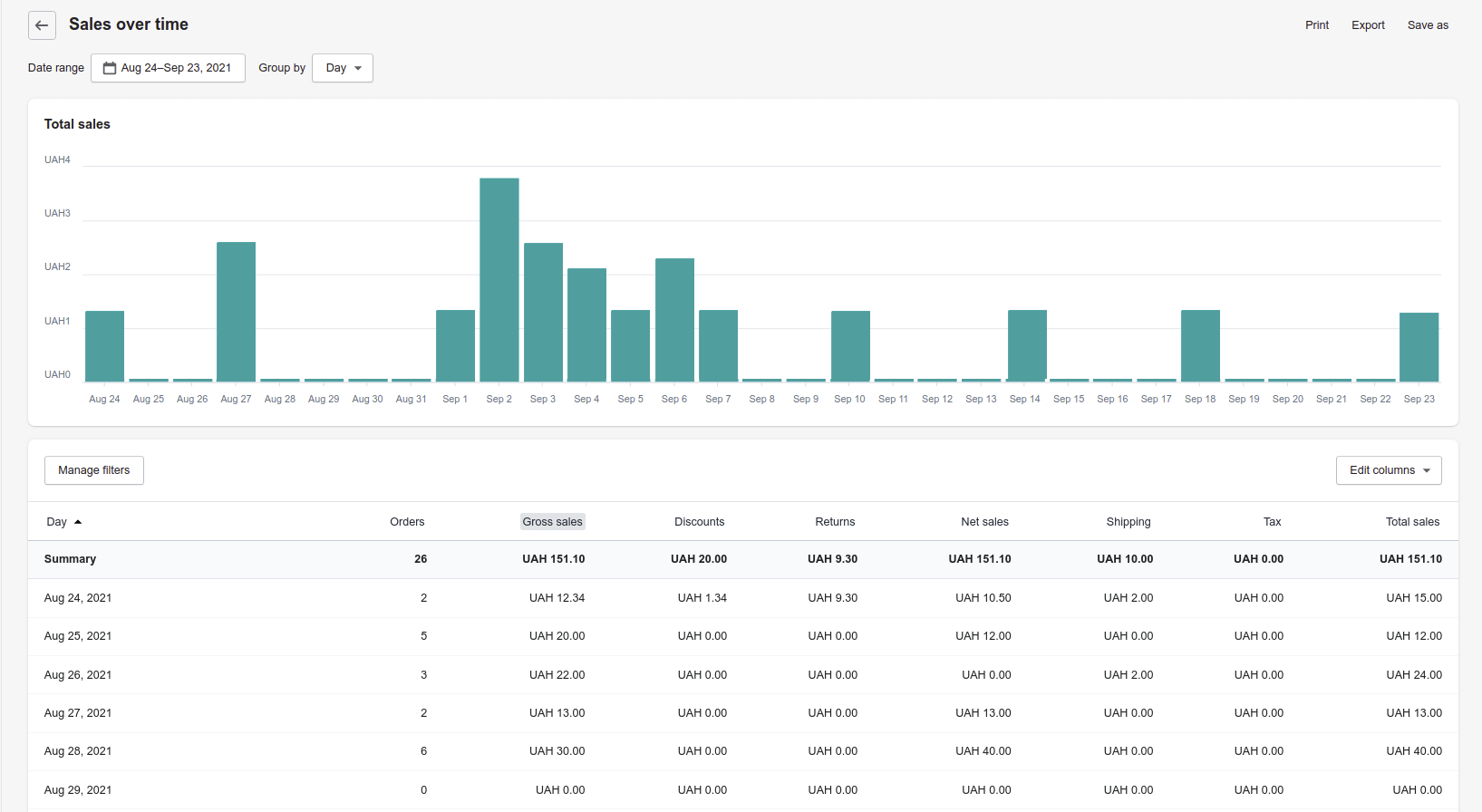 The report is built on Product Variants and shows how many units of product were sold during the selected time range.
It also displays, the number of products in stock on the first day, specified as the start date. For convenience, the number of products sold is also shown as a percentage.
ABC Analysis by Product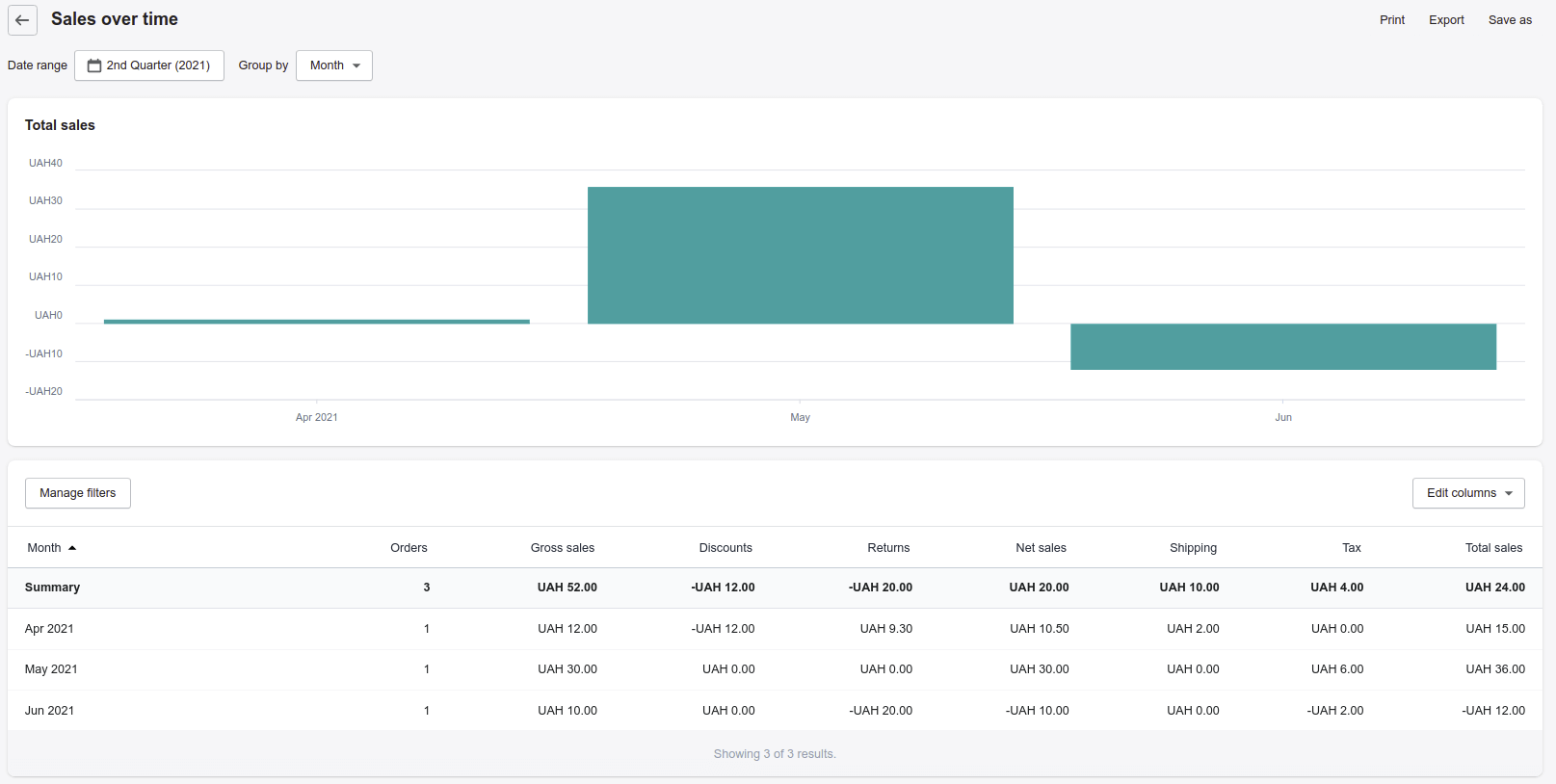 This powerful report gives you a different perspective on the products that make up your inventory.
The point is that all of the products in this report are divided into three grades.
Products that generate 80% of your revenue are A-rated
Products that generate about 15% of your revenue are B-grade
Other products which only generate 5% of your revenues are C-grade
It makes sense to focus on A-grade products as much as possible because they are the most profitable.
It is recommended to use different strategies for each product in each grade. For example, the best recommendation for A-grade products is as follows:
Pay more attention to the safety of the products during shipment. Safe packaging guarantees that the product will not be damaged during shipment and the customer will be satisfied and will not ask for a refund.
Always have A-grade products in stock, order them in advance. Take into account force majeure factors such as supplier workload, weather conditions, etc. It's better to be reinsured and order A-grade products a month before they run out.
Product visibility. Always make A-grade products more visible. They should be at the top of categories, collections and searches. Make them as visible as possible.
Okay, but what about B-grade products?
Promote B-grade products as an add-on or as a bundle product that sells along with an A-grade product. For example, if you sell phones, you can offer the customer to buy a case, a protective film, a charger, and headphones in addition. Or even all together at a better price.
Sometimes products from the B-grade may go to the A or C-grade. It might make sense to promote such products with appropriate strategies. For example, if a product is at the very top of the B-grade list sorted by profit it makes sense to try applying the A-grade strategy to such a product.
The same is with products that periodically move into the C-grade. There is most likely no sense in promoting such products using B-grade strategy and you should promote them using strategy for C-grade products.
And finally, a strategy for C-grade products
It is recommended to have a sale of such products with a good discount. Alternatively, include C-grade products in the order as a gift or give away as a charity. Then remove such product from the store permanently and never order it again.
Stop restocking your inventory with these products
Average Inventory Sold per Day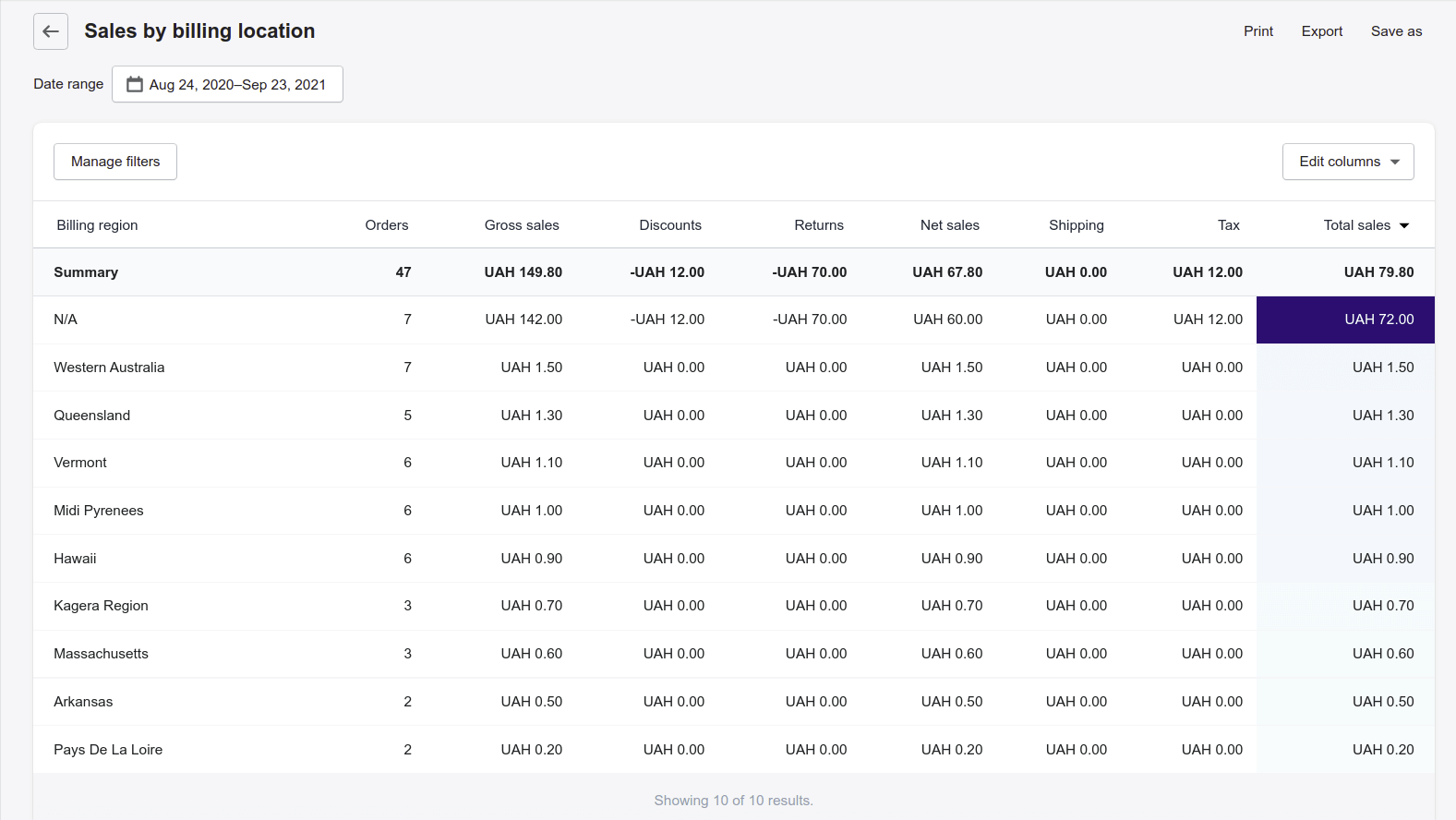 A simple report showing how many inventory items were sold over a given period of time and the average number of items sold per day.
Month-end inventory Snapshot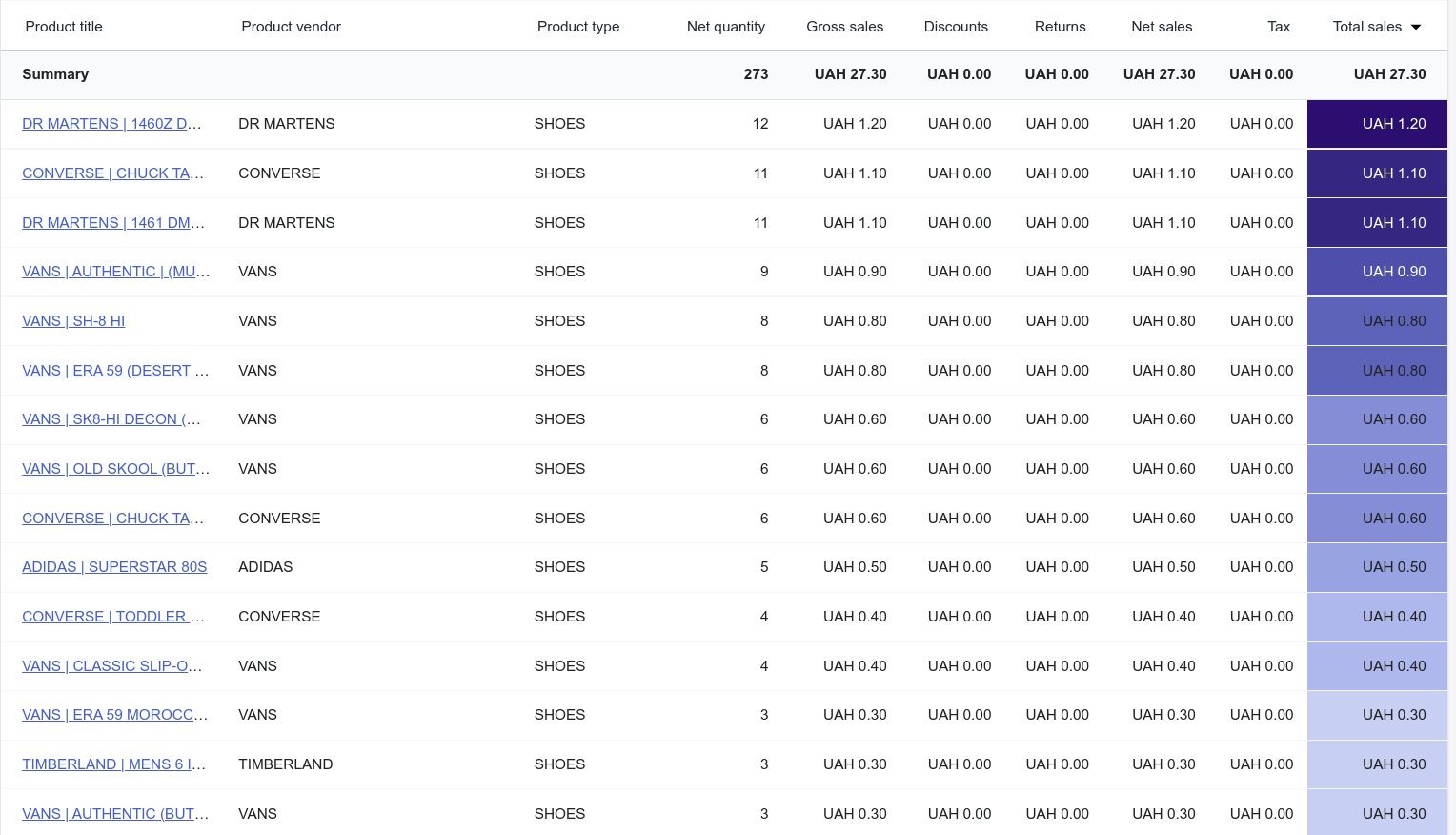 This report displays the number of inventory items you had in stock at the end of a particular month.
Month-end inventory value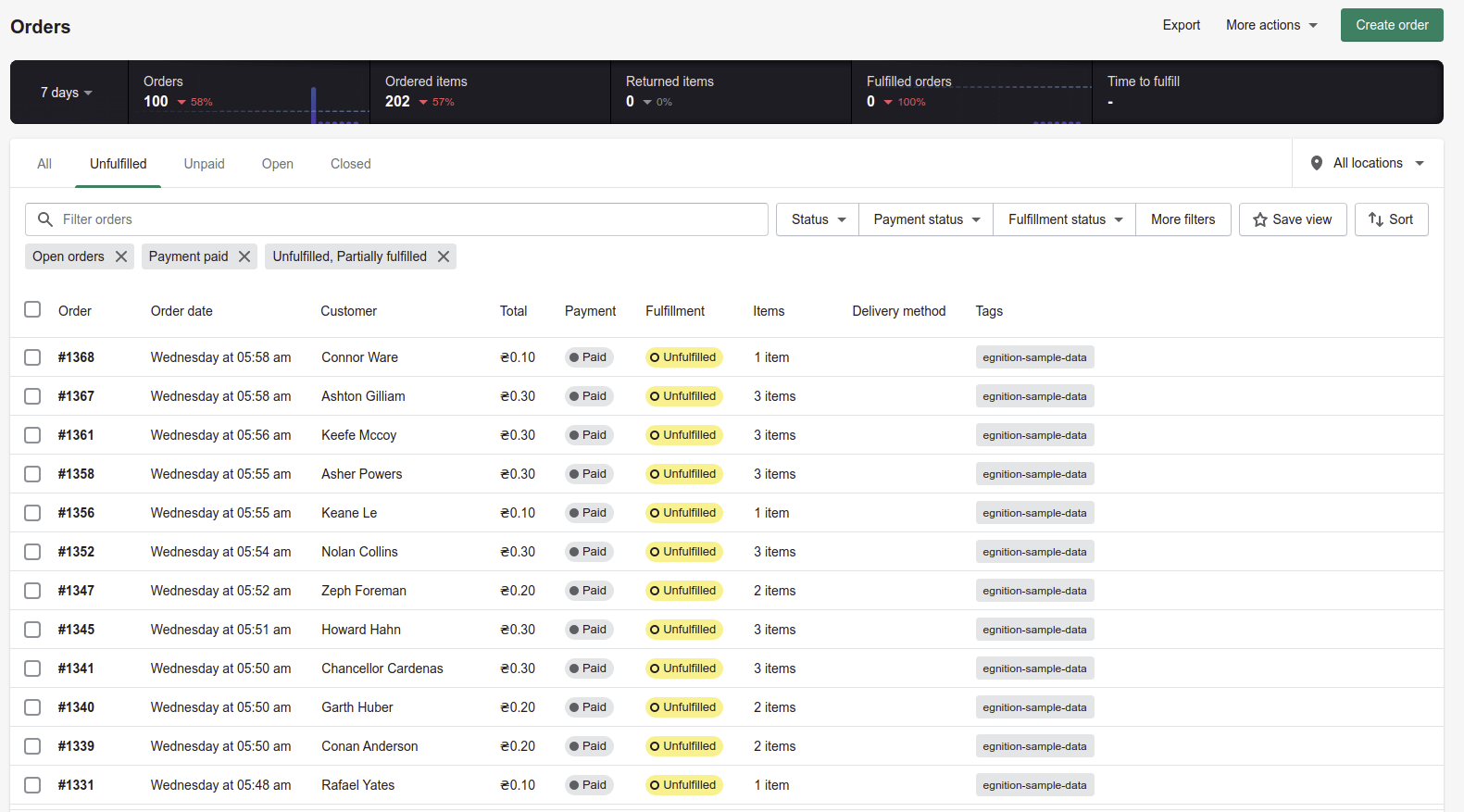 This report shows the inventory value at the end of a specified month in monetary terms. Both cost value and price are available for review.