See in details how are sales going in your store
With Omega Advanced Reports you get more than a dozen of reports to show the sales statistics of your store from multiple available points of views. In addition to general sales overview report see the statistics of your store sales in depth with such reports as sales by channel, by POS location, by referring site.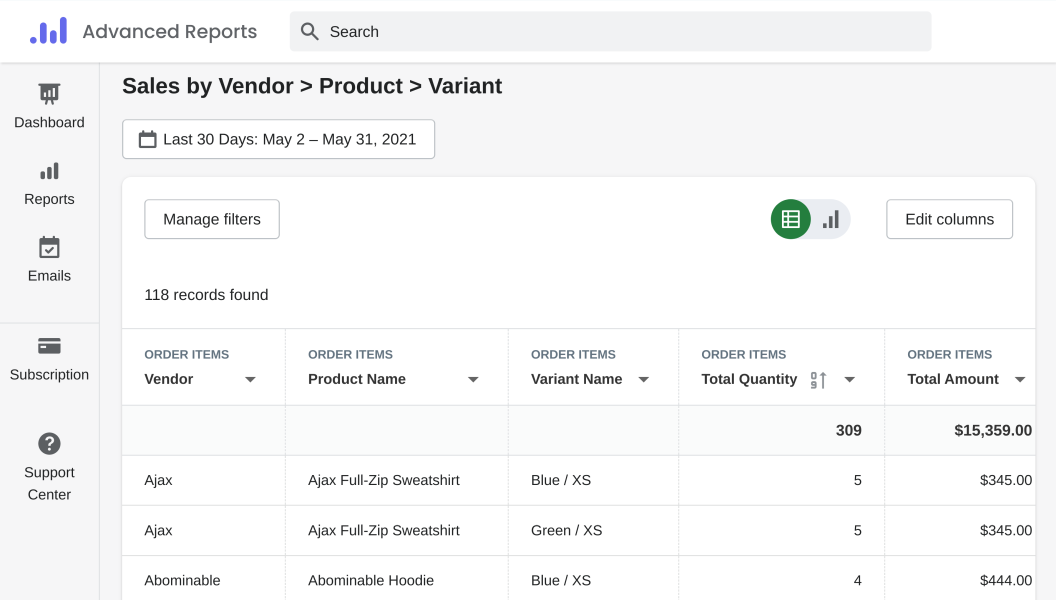 Get shopify sales reports by product, by vendor. Obtain even more in-depth insights by viewing what variants of the product customers buy more. With this kind of report you will be able not only to see, for example, that men shorts are a popular product, but you will also know that men shorts of black color bring the most sales. Having such kind of information you can make informed decisions regarding your inventory.
Use the prebuilt report Average Order Value Over Time to monitor the statistics on the orders. Track how many orders your store had for any given time period. See the average order value for that period. Additionally display information on currency of the orders, financial status of the orders, reasons of order cancelling, customer information and many more data fields.
Additionally know the geography of your store. Track sales by Country, by Province/State, by City.