We thought that reports that build on existing data and show past sales are a good thing.
But we would like you to look into the future and see something using analytics. So we added the Inventory Planner report.
This report came out incredibly cool. It uses last month's product sales data and uses that data to predict how many products you will buy in the next 3 weeks and how many more products you need to reorder.
"Great, but what about products without sales", - you ask? We have a solution to this issue as well.
The Dead Inventory report will show you products with no sales in the last 30 days or no sales at all.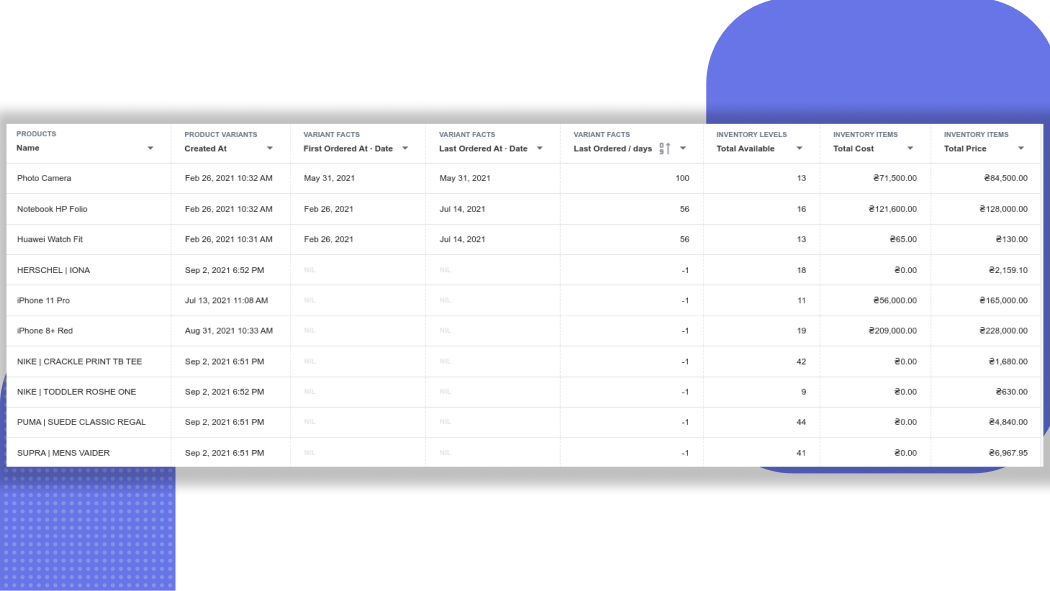 You can also see how much money is frozen in such products. It's a good time to make a sale and free up resources to buy more liquid goods, which will lead to an increase in profits.